Posted on Saturday, November 14th, 2020 at 12:42 pm
Hi Tripawds Family!
I am so thankful for all of your support over the last few days. I can feel your collective arms and paws embracing me with love, guiding me once again as I begin a new phase of this journey. And as I felt when we began our Tripawd adventure, I don't know where I'd be without your empathy, shared tears, and the wisdom of all of you who have been here before. So again, thank you.
In celebration and memory of Loki's life, I found a wonderful artist to make a portrait of my handsome boy! He used several reference photos to create this beautiful portrait, which captures Loki's affectionate gaze, jubilant smile, and the three wonderful legs that carried him through his senior years. I hope you all can share in my joy over this painting!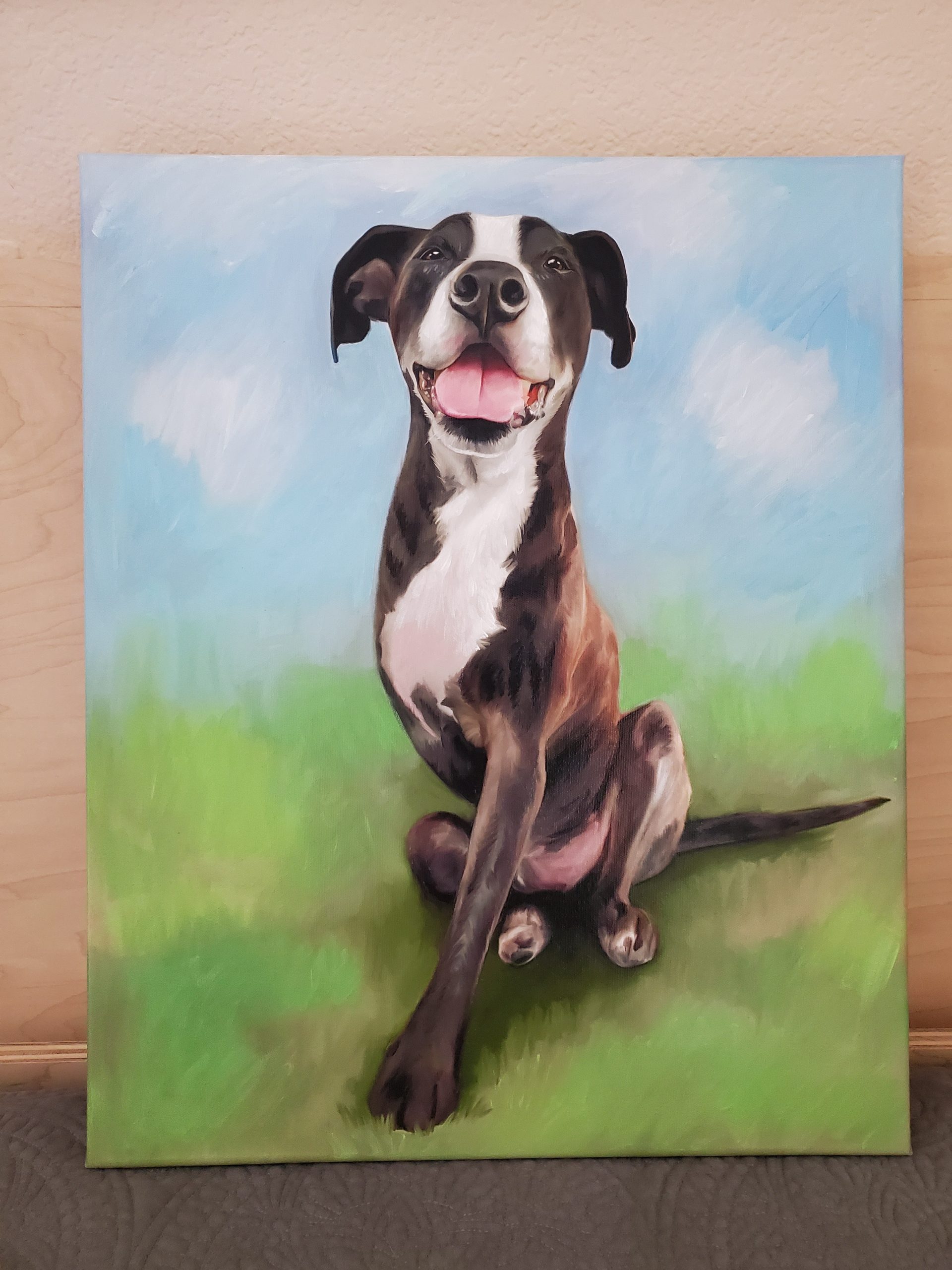 With love and gratitude,
Brittnie (and family!)
The artist is Daniel Stas of STASgallery on Etsy and @stasgallery on Instagram. I was so impressed by his artistry, professionalism, and efficiency that I wanted to share with anyone who might be interested.