Posted in |
Comments Off

on All about me!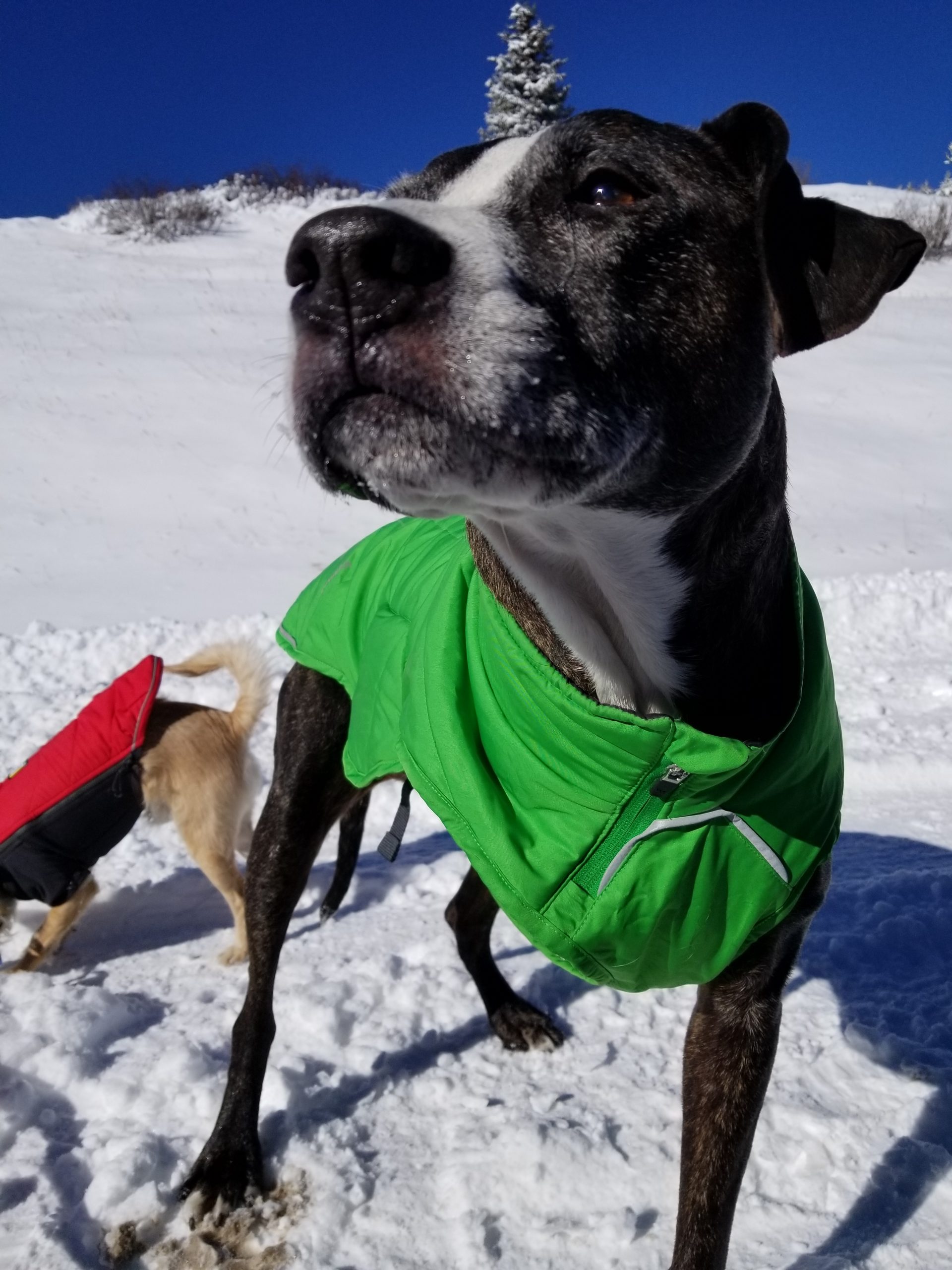 Hi! I'm Loki! My life on earth wasn't easy, but it was glorious, and if I had a chance, I would do it the same way all over again.
Mommy (Brittnie) adopted me in January 2012, and we were best friends ever since (Dad didn't mind). She told me that I was really sick with Lyme disease when we first met, and I guess that's why I always felt a little sore. In 2016, though, my right paw started to hurt really bad, and even though I thought licking it might help, I just felt worse and worse. Mom and Dad brought me to the vet four times, and finally in January 2017, my favorite vet tech, Sader, pushed right on the spot I'd been trying to lick… owww!
Soon enough, Mom brought me back to the vet for a long nap, and when I woke up, my paw felt tingly but not as painful. The vet said I had a big tumor that was wrapped around a nerve, and that even though I'd probably feel a little weird, cancers like mine (grade 2 hemangiopericytoma) are often cured with resection. We all hoped I'd feel better soon, and despite negative met-checks, I kept licking and limping.
On July 1st, my paw was feeling worse than ever. When Mom sat down next to me that night, I reached out to her and held my paw up so she would understand… and she did! She started telling Dad that she noticed a lump under my carpal pad. She sounded really scared, and Dad got upset, too. On Monday, July 3rd, we all went back to the vet to see what was happening. The vet confirmed that my cancer had returned. Mom and Dad talked with him and an oncologist for awhile, and then they asked me if I wanted to get rid of the stupid foot… of course I agreed!
On July 10th, 2017, Mom and Dad said my foot would finally stop hurting! We all agreed that it'd just been getting in the way, plus the oncologist said becoming a tripawd would be a 95% cure for my cancer. He even said I wouldn't need radiation or chemotherapy! Mom and Dad were really worried, especially because I was already a pretty old guy, but they're glad I found this community so that we wouldn't be alone. And in any event, my surgery was a total success!
I spent the next three years hopping around on three like a champ. Who needs four when you've got three better ones anyway?! Mommy always tried to keep me nice and comfy, and I always enjoyed my extra Mr. Peanut Butter treats (the hoomans called it Gabapentin). Those kept the phantom bad leg from coming back to haunt me, plus I looooved that peanut butter! We tried a few other special treats over the years, but my belly was too sensitive for most. Mom said she thought the Adequan injections helped my arthritis some, though, and I barely even noticed getting those ones.
Anyway, I got around just fine and loved to spend my tripawd life going on rides with Mommy and Daddy, visiting friends, adventuring in mountains, forests, and deserts… and lounging wherever I could find myself a bed! Mom always said I was the sweetest and best boy, and my favorite time was whenever we could snuggle together.
I'm so grateful for my parents, because they gave me the best possible life. For all the tricks and words they taught me, I think they learned a whole lot more from me. When I knew they'd be okay without me, I told Mom I was ready to leave this realm. She and Daddy called a kind new friend to come over, and after lots of food, more snuggles with Mommy, and a nice long nap in her arms, I departed this world on November 11, 2020, and reclaimed my rightful home in Valhalla amongst the gods and valkyries.
As you read about my Tripawd journey and see my adorable face, please don't be sad that I'm gone. My life was beautiful, and I will live forever in the tales and memories of those who loved me.